The face of ship design is changing. The vastly increasing complexity of European built ships and maritime structures as well as the growing number of rules and regulations call for novel concepts of product design and testing. To address this challenge a team of 40 European maritime industry and research partners has submitted the HOLISHIP (HOLIstic optimisation of SHIP design and operation for life cycle) proposal in response to the 2015 Call of the European Union's Horizon 2020 Transport Research Programme.
Rationale
Maritime assets such as ships and offshore platforms are typically associated with large investments and are not often built in large series. Where air, rail and road transport benefit from the scale effects of series production and considerable lead time of product development, this is mostly not the case for maritime products. Advanced product design needs to reflect constantly extended requirements and assure a flexible use and optimised performance over the entire life-cycle for varying operational conditions. This calls for largely improved design tools including multi-objective and multi-disciplinary optimisation and, finally, virtual testing of the overall design and its components.
Today's need for one-of-a-kind designs often results in an insufficient knowledgebase, inadequate lead time for complete optimisation cycles and an incomplete interplay between different design disciplines. Furthermore, there are uncertainties and changes in future operational requirements over an asset's life-time which need to be taken up in a holistic life-cycle optimisation. HOLISHIP addresses these shortcomings of present design processes (for maritime products) with a systems based approach.
The early design stage of any maritime product offers the widest range of solutions to be explored. It is at this design stage that the multi-disciplinary design approach has the highest flexibility and impact. 'Higher design freedom' and life cycle cost control at this preliminary design step allow optimising product design, taking into account all requirements. Being faced with the need to reduce operational costs and environmental impact while at the same time increasing safety, the maritime industry urgently needs to take up new life-cycle based design concepts including means for virtual testing of products.
It adds to the complexity of the problem that ship design is typically shared between design offices and yards in close cooperation with system / equipment suppliers, all requested to work on a design for optimal operational performance which increasingly becomes a prime selling point for a vessel.
HOLISHIP brings together all European stakeholders to improve the design of maritime products by combining the design objectives of the various disciplines involved.
Objectives and targeted results
HOLISHIP responds to urgent needs of the European maritime industry by developing innovative design methods, integrating all design functional requirements and performance indicators. This includes life-cycle cost, environmental impact, technical and regulatory constraints at an early design stage and accounts for the complexity of systems. The result will be anintegrated design software platformfor the entire life-cycle of the product enabling also virtual testing and demonstration.
Both concepts will lead to significant improvements during all life-cycle phases and for all industry players, design and engineering companies, shipyards, equipment manufacturers, ship operators and consultants involved in the team. Main advantages for each industry group during the different phases of the life cycle are:
1. Design [Yards, design / engineering companies, suppliers]: Reduce the duration of the design process, improve the designs and satisfy customer needs by exploration of an enlarged design space, while controlling the associated costs and risks.
2. Production [Yards, suppliers]: Optimise the production process in terms of cost and duration.
3. Operation [Owners]: Optimise vessel operations and associated cost for varying conditions.
4. Maintenance [Owners, shipyards, suppliers]: Reduce the number, duration and cost of interventions and optimise the health monitoring of the vessels.
For the End-of-Life Phase of maritime products, advanced design systems will further ease the dismantling and the re-use of recyclable materials and components which will benefit the environment, owners and involved industry.
To do so, HOLISHIP assembles a team of European leaders from the maritime industry, research and academia to perform the planned developments. The blend of skills and expertise of different industries, large yards and equipment manufacturers as well as SME operations, will assure a fully targeted approach to meet the requirements of the European maritime industry.
Therefore HOLISHIP will specifically address the following main objectives for the project:
1. Develop Software (s/w) tools for multi-objective and multi-disciplinary holistic system optimisation and integration to design ships and offshore structures for operation, over the entire life-cycle.
2. Develop and test a Virtual Vessel Framework (VVF) to be used in design optimisation and concept validation studies resulting in more efficient and safe ships.
3. Improve ship design through improved operational feedback from a complex system into the design loop.
4. Achieve measureable life-cycle cost reductions through innovative holistic ship design and demonstrate this for typical European applications.
5. Reduce ship development time and costs through innovative design optimisation and integration procedures.
6. Demonstrate methods to find optimal and innovative ship configurations according to measurable technical performances and ship operations.
7. Set up full exploitation of the VVF after completion of the project to ensure continued use and improvements of the VVF.
8. Disseminate and exploit the results gained from the project for the benefit of the European maritime industry.
Achieving these objectives, the following project results will become available:
Multi-objective, -disciplinary and multi-fidelity ship design and optimisation framework coupling existing and novel design software tools to improve ship designs while reducing the design and development time.
Library of multi-fidelity models and software tools for application in design optimisation or virtual vessel simulating.
Virtual Vessel Framework for embedded ship simulation.
A series of Application Cases, demonstrating and exploiting the HOLISHIP design approach.
Project Partners
| | | | | | | | |
| --- | --- | --- | --- | --- | --- | --- | --- |
| No. | Participant | Type | Country | No. | Participant | Type | Country |
| 1 | HSVA | SME | DE | 21 | ISL | RES | DE |
| 2 | ALS Marine | IND | CY | 22 | Lloyds Register | CLASS | UK |
| 3 | AVEVA | IND | DE | 23 | MARIN | RES | NL |
| 4 | BALANCE | SME | DE | 24 | Marintek | RES | NOR |
| 5 | Bureau Veritas | CLASS | FR | 25 | Meyerwerft | IND | DE |
| 6 | Cetena | RES | IT | 26 | Navantia | IND | ES |
| 7 | CMT | RES | DE | 27 | NTUA | RES | GR |
| 8 | CNR | RES | IT | 28 | RR-AS | IND | NOR |
| 9 | Damen (Gorinchem) | IND | NL | 29 | RR-PE | IND | UK |
| 10 | Danaos | IND | GR | 30 | Sirehna | IND | FR |
| 11 | DCNS | IND | FR | 31 | SMILE FEM | SME | DE |
| 12 | DLR | RES | DE | 32 | Starbulk | IND | GR |
| 13 | DNVGL | CLASS | NOR | 33 | TNO | RES | NL |
| 14 | Elomatic | IND | FIN | 34 | TRITEC | IND | UK |
| 15 | Epsilon | IND | MAL | 35 | Uljanik | IND | CRO |
| 16 | FhG-AGP | RES | DE | 36 | UNIGE | RES | IT |
| 17 | Fincantieri | IND | IT | 37 | Univ. Liege | RES | BE |
| 18 | FRIENDSHIP Systems | SME | DE | 38 | Univ. Strathclyde | RES | UK |
| 19 | HSB | RES | DE | 39 | van der Velde | IND | NL |
| 20 | IRT SystemX | RES | FR |   |   |   |   |
HOLISHIP will be funded by the European Commission in the HORIZON 2020 Transport Programme.

The Horizon 2020 European Research project "TrAM – Transport: Advanced and Modular" is a joint effort of 13 stakeholders of the European maritime industry [TrAM, 2018-2022].
The aim of this project is to develop zero emission fast going passenger vessels through advanced modular production, with the main focus on electrically powered vessels operating in coastal areas and inland waterways. The project is innovative for the introduced zero emission technology, the design and manufacturing methods, while it should prove that electric-powered vessels can be fast and competitive in terms of offered service, the environmental impact and the life-cycle cost.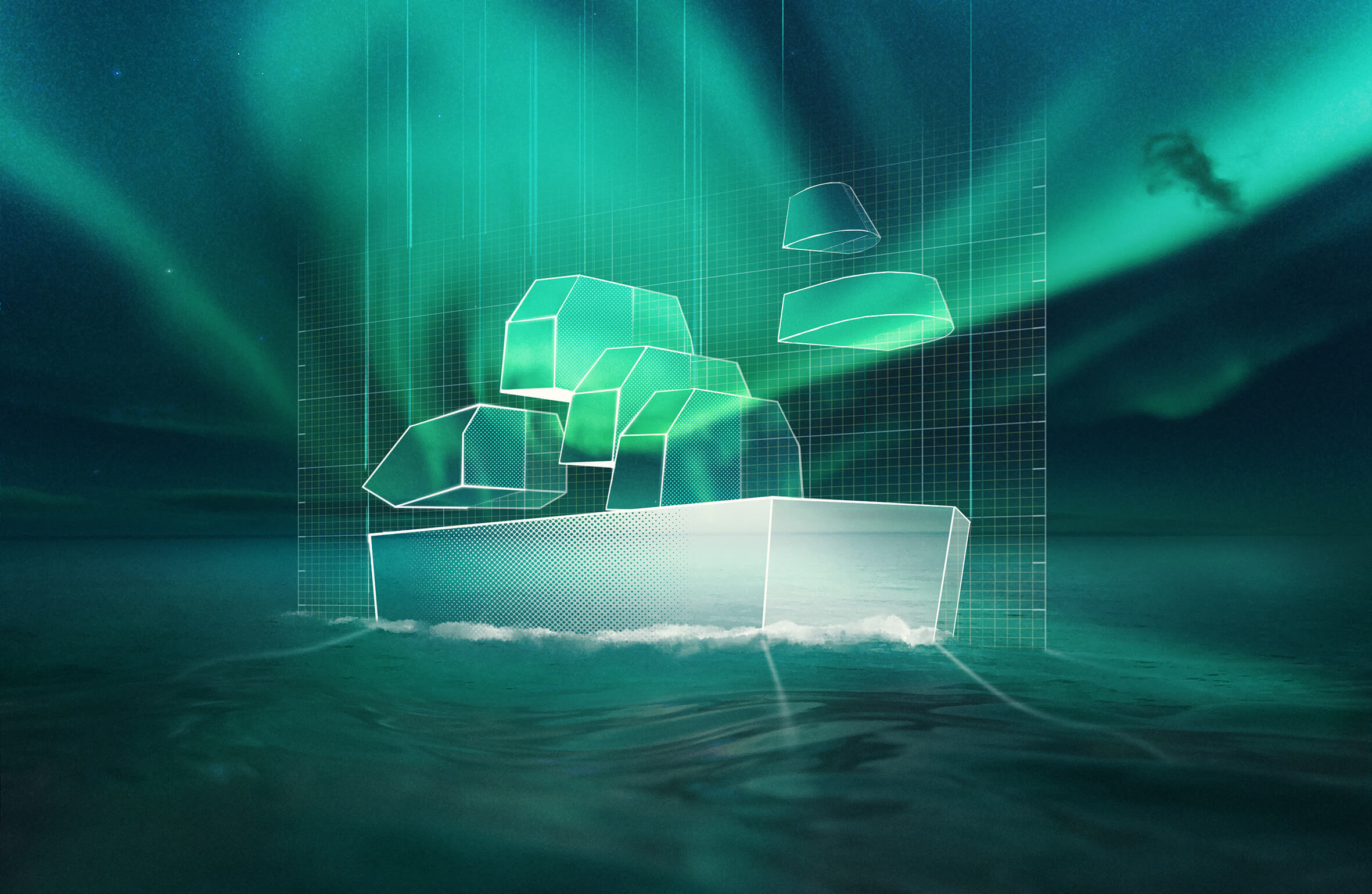 In the frame of this project, intensive research will be carried out on the hydrodynamic optimisation of a battery-driven catamaran's hull form, in order to minimise power requirements and energy consumption, while introducing new propulsion and hull solutions related to the concept of electrically driven fast vessels. It should be noted that hydrodynamic (and structural design) optimisation is imperative for fast going vessels and even more for battery driven vessels with limited range of operation for the installed battery capacity. A demonstrator of the presently studied catamaran concept will be built and start operations on a multi-stop commuter route in the Stavanger area, Norway, before the end of the project in 2022 (https://tramproject.eu/). 
Project Partners
ROGALAND FYLKESKOMMUNE

Norway

Maritime Clean Tech

Norway

Apply Leirvik AS
Norway

NATIONAL TECHNICAL UNIVERSITY OF ATHENS - NTUA

Greece

FRAUNHOFER GESELLSCHAFT ZUR

FOERDERUNG DER ANGEWANDTEN FORSCHUNG E.V.

Germany
UNIVERSITY OF STRATHCLYDE
United Kingdom
HAMBURGISCHE SCHIFFBAU-VERSUCHSANSTALT GMBH
Germany
WAERTSILA NORWAY
Norway

Fjellstrand AS

Norway
Servogear AS
Norway
Collins River Enterprises Limited
United Kingdom
WATERWEGEN EN ZEEKANAAL NV
Belgium
Sapa Extrusions Europe
Sweden
| | |
| --- | --- |
| | This project has received funding from the European Union's Horizon 2020 research and innovation programme under grant agreement No 769303. |